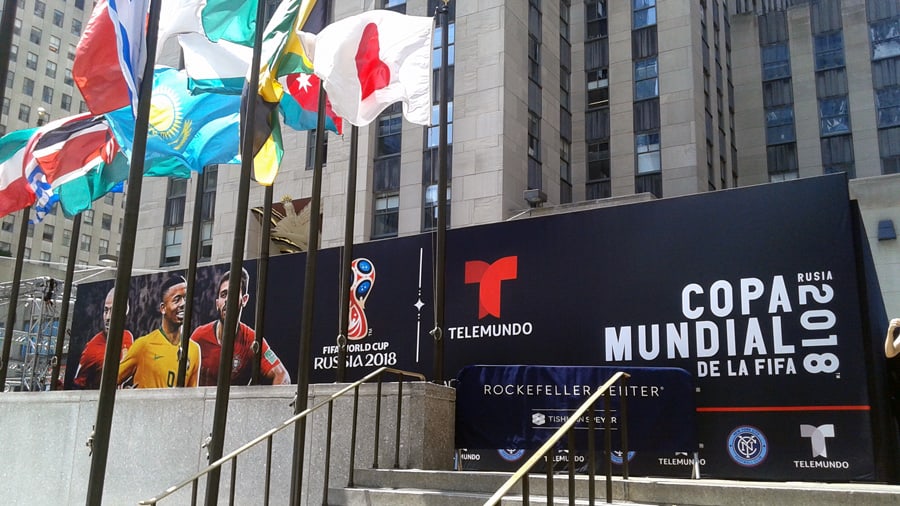 National Flag & Display Co., Inc. proudly provided and installed the graphics heralding the 2018 World Cup two-week viewing party at Rockefeller Center.
Bleachers were open to the public to watch giant screens showing live matches. We outfitted both in custom printed fabric wrapped boards that identified the event, announced the sponsors and helped define the event space within a landmark venue. In addition there was a custom soccer field with various activities for young and old soccer enthusiasts. We also provided custom pitch signage and barricade covers.
---
About National Flag & Display:
Founded in 1935, National Flag & Display is widely recognized as the manufacturer of choice for superior quality custom banners, step and repeat back drops, flags and custom displays. Professionally managed and family owned, the firm provides intelligent and creative solutions that enable companies to stand out in a cluttered marketplace.
National Flag & Display website: www.nationalflag.com/